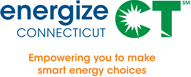 The Smart-E Loan
A Smart-E Loan offers no money down, low-interest financing with flexible terms to help you upgrade your home's energy performance – and save money! Over 40 home improvement projects that reduce energy use and lower utility bill costs may qualify. With rates as low as 4.49% applying through a local lender is as easy as child's play!
---
Low-interest Financing Option For energy-saving heating equipment
Financing at a 0.99% interest rate, up to $15,000, is available for qualified homeowners for the purchase and installation of eligible energy-saving heating equipment. Repayment through your utility bill makes the process easy.
---
**Contact us for more information or with any questions**